Update: We now have an entire quick mini series with video tutorials on how to install and user WordPress. See the series here: https://studentwebhosting.com/courses/wordpress-setting-up-beginners/
We provide a program which makes it very easy to install third party scripts to your hosting account. If you want your website to have a WordPress blog, you can use Simple Scripts to install WordPress to the root of your site or to a subdirectory.
Step 1 - Navigate to "Softaculous/Wordpress" in cPanel

cPanel Software / Services section where Simple Scripts icon is located
Step 1 - Select "Wordpress"
Navigate to the Software / Services section inside cPanel. Click the Simple Scripts icon. This will display the page where the third party scripts can be installed from.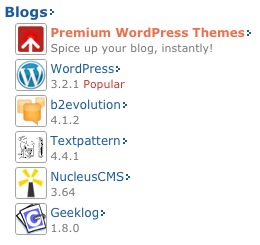 Step 3 - Install the WordPress Simple Script
Click the Install Now button.
Select the version to install.
Select the domain name to install it to.

Note: You can enter a subfolder such as 'blog' or leave it blank if you want the site's main page to be the blog.
Give your site a name or tagline, describing the site.

Uncheck the box which says 'Generate me an Administrator Login'.

Enter a username and a password which are different that your cPanel login information.
Read through the license and service agreements and check the boxes.
Select the 'Complete' button.